Mikado

2016

Designed together with Janita Isotalo & Susanna Kettunen.
Mikado is a contemporary sculpture, that gathers people together to watch, experience and feel.

The sculpture consists of two perforated plywood walls and more than a thousand of steel tubes, which move back and forth in it. By touching the surface people can change the way Mikado looks.

Mikado was inspired by an ant hill, where the small parts together make the great end result. The name Mikado comes from the classic pick-up sticks game.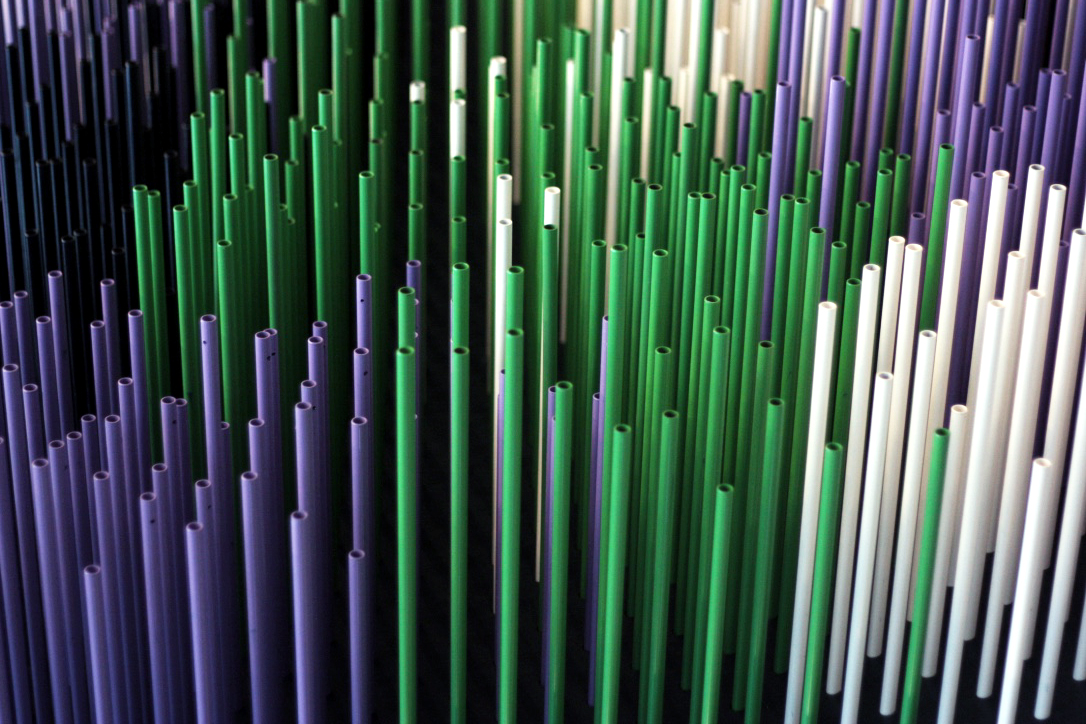 The sculpture has previously been shown at the Design Competition final of the Habitare Furniture Fair, September 2016, as a part of the Helsinki Design Week. In February 2017 Mikado was shown at the Nordic World Ski Championships, located at the Fair Centre in Lahti, Finland.
© ALL RIGHTS RESERVED
STUDIO HANNAKAISA PEKKALA